In recent years, Africa Israel Residences has launched a construction revolution that is changing the face of Israeli residential culture. Since its earliest days, Africa Israel Residences has firmly established itself as a leader in the development and construction of luxury homes and residential complexes in Israel's most attractive locations. The company's projects are notable for their innovative design, which always puts residents' diverse needs before any other consideration, creating not just housing, but richly vibrant residential environments that include commercial centers and other key amenities to serve every community need – educational, religious, and medical. It is therefore no surprise that, year after year, opinion polls name Africa Israel Residences as the best and most reliable construction company in Israel. This stems from the company's considerable size and lengthy experience, which together provide the necessary advantages to thrive in a highly competitive arena. Africa Israel Residences enjoys high liquidity and financial strength, with dozens of projects and land reserves in high-demand areas, as well as a skilled professional team committed to the company's ongoing success, which is expressed in the satisfaction of its customers. Above all, the company champions quality, innovation, and creativity in all areas of its operations: development, planning and engineering, marketing, design, and customer service. With tens of thousands of satisfied customers, top industry talent, and impressive development momentum, Africa Israel Residences continues to lead the Israeli real estate market toward new horizons.

Yashar Architects has embodied Israel's culture of construction innovation since the 1950s, with two generations of architectural excellence and creativity having consolidated its reputation as one of the country's leading high-rise design firms. Inspired by the Tel Aviv Bauhaus style, Yashar Architects views each building as not only a functional space, but as an inspiring location for all the people who live within them. The overall project design expresses an approach that brings together climatic, topographic, and personal aspects, while emphasizing the interplay of light and shadow. Reflecting the desire to evoke a humanistic experience for all those who come into contact with both private and public buildings, the design strives to bridge the gap between functionality, aesthetics, and emotional responses. Drawing on more than 60 years of design experience and extensive knowledge, Yashar Architects also pioneers the use and application of various innovative technologies. The expertise, experience, and professionalism of its employees can be clearly seen in their attention to detail, efficient and flexible planning, and understanding of the end user's needs. Like the firm's founding generation, the next generation also sets exemplary standards, with a clear and orderly philosophy of planning and construction that continues to raise the bar for design achievements in Israel.
Acclaimed architect Orly Shrem graduated from the Architectural Association School of Architecture in London in 1977. In 1980, she founded her own studio, Orly Shrem Architects, in Tel Aviv. The studio specializes in elite architectural planning and interior design, with a broad service range that includes: planning residential and commercial buildings, private construction, designing and planning luxury apartments, and designing various unusual spaces, furnishings, architectural details, and unique objects. Over the years, Orly Shem has developed an especially extensive, diverse portfolio that continues to evolve, always remaining at the forefront of quality in the international architecture and design arena while upholding uncompromising standards and attending to even the smallest details. Her studio, Orly Shrem Architects, is committed to creating timeless architectural works for the long term, while listening to and deeply understanding all client needs, including their preferences, personal lifestyle, and family/social life.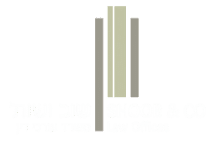 Shoob & Co. is one of Israel's largest, most prominent law firms engaged in the fields of real estate, planning, and construction. Since its founding in 1957, the firm has provided clients with a full range of legal services covering diverse real estate aspects, including: Representation in complex, intricate real estate transactions, real estate development, land rezoning, municipal taxation, real estate taxation and land betterment levies, expropriations and real estate litigation, claims under Article 197 of the Planning and Building Law (compensation claims), and more. Shoob & Co. has an excellent reputation, with clients including many of Israel's leading independent real estate developers and companies, as well as several top management companies. Shoob & Co. has been closely involved with the DUO TEL AVIV project since its inception more than two decades ago, when such activities were led by the firm's founder, the late Moshe Shoob, Adv. Since those early days, the firm has been active in all aspects of the project, which is one of the largest and most complex in the real estate field, including overseeing the statutory process to promote the master plan, advancing the detailed plans and building permits, consolidating various property matters, and coordinating with all the relevant authorities. In the future, Shoob & Co. will continue to play a key role in the project by completing sales contracts with apartment buyers.